What do you have to take into account while choosing glass door for your apartment?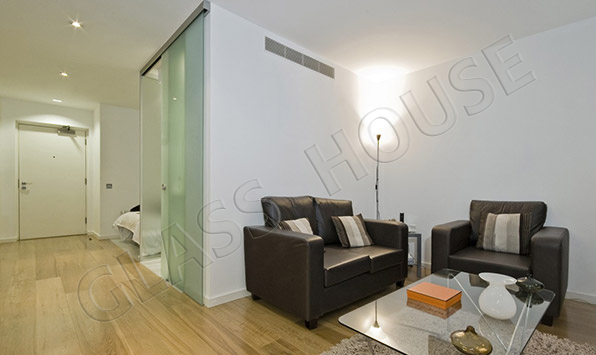 If you want to buy a door to your apartment, you have to consider a few crucial issues.
Before you purchase a glass door, you should think of the right place to install it and what kind of door you should choose to the particular room. For instance, front door may be also anti-theft. It should be solid, but also elegant and modern, because they are a kind of showcase for your apartment. In the kitchen we can install sliding or swing door which is easy to open.
In other rooms you can install doors which open wide. An important aspect is also type of glass. Sandblasted glass will be the best choice for the rooms where we need more privacy, for example for bathroom or bedroom. In other rooms you can choose clear or mixed type of glass.