Advantages of installation glass sliding doors in a small apartment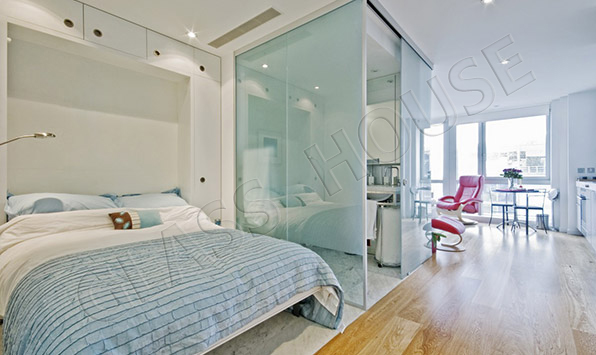 If we own a small apartment and we want to arrange the interior without using too much free space, we should carefully analyse how to arrange it, what kind of furniture we should buy and how to locate the particular pieces of furniture.
An important element of every arrangement is purchase and installation of door. If you want your interior to be modern, you may choose glass sliding door. Such a system of opening door is very comfortable.
Why is the mentioned type of door ideal for small apartment? Firstly, it reflects light what makes the kitchen optically bigger. Moreover, sliding door takes less space than wide-open door. In addition, it doesn't get stuck and it is easy to use it. Another important asset is the look. Glass matches many types of arrangement, making the particular room more elegant and refined. The range of glass sliding doors is very wide, that's why you can certainly choose the one you have been dreaming about for a long time.